My Books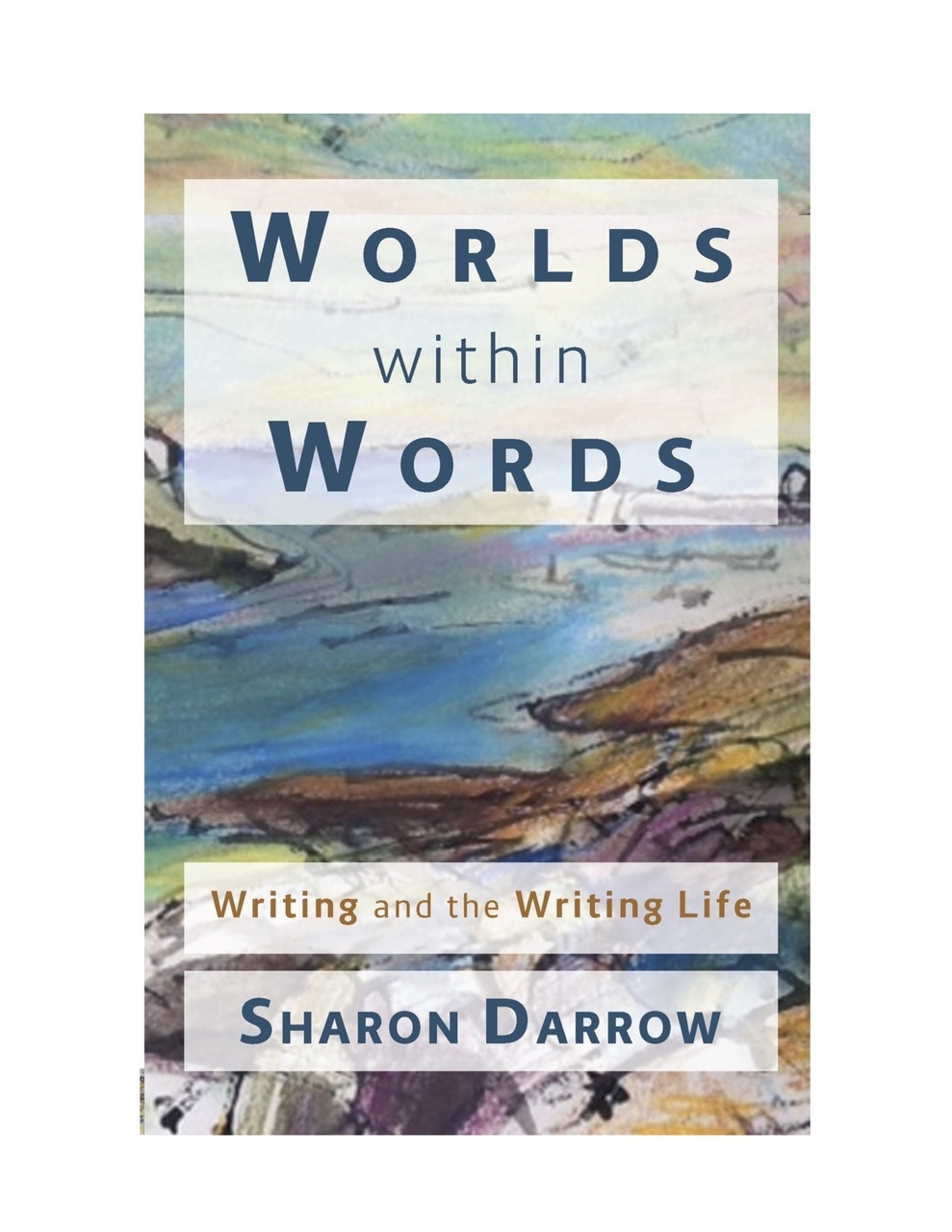 In WORLDS WITHIN WORDS: WRITING AND THE WRITING LIFE, Sharon Darrow shows that a writer, through the process of discovery and revision, not only revises the work, but the self as well, and that through this creative process grows as a human being and becomes more capable of writing what must be written. She brings the knowledge and wisdom her years of experience writing for children, teenagers, and adults has given her to this compilation of essays taken from a selection of her lectures presented during her twenty-year teaching career in the MFA in Writing for Children and Young Adults program of Vermont College of Fine Arts.
For adults writing for any age reader

The Writing Life
--Source of voice in place and memory
--Living in "Negative Capability"

The Craft and the Art
--Choosing point of view
--Getting to the emotional core of character
--Melding the character's emotional journey with the action of the plot
--Strategies in sentence-making
--Some ideas about poetry—lineation, word choice/placement, and white space

The Teaching Writer
--The process approach to writing
--Can stories save lives and change the world?
--Time management

Imagination, Revision, and Self-Making
--Goals, themes, and purpose
--Developing a personal Writer's Statement
--Discovery through revision
--How revision changes the writer

Going Forward
--"Risks to be Taken, Dreams to be Dreamed"


"Take your time here, savor the wisdom that Darrow so generously offers. If you are like me what you will be left with above all is deep joy."--Kathy Appelt, Newbery Award winner
"She reaches into a student's soul and helps to make it sing."--Carrie Jones, NYT Bestselling Author
"I could not have finished my first novel without the encouragement, wisdom, and poetry that is Sharon Darrow's teaching."--An Na, Michael L. Printz Award winner
"A mentor straight out of myth and folktale. She stands beside the tangled forest path, offers wisdom and kindness to all passersby, and reveals the best way through. Listen to her."--William Alexander, National Book Award winner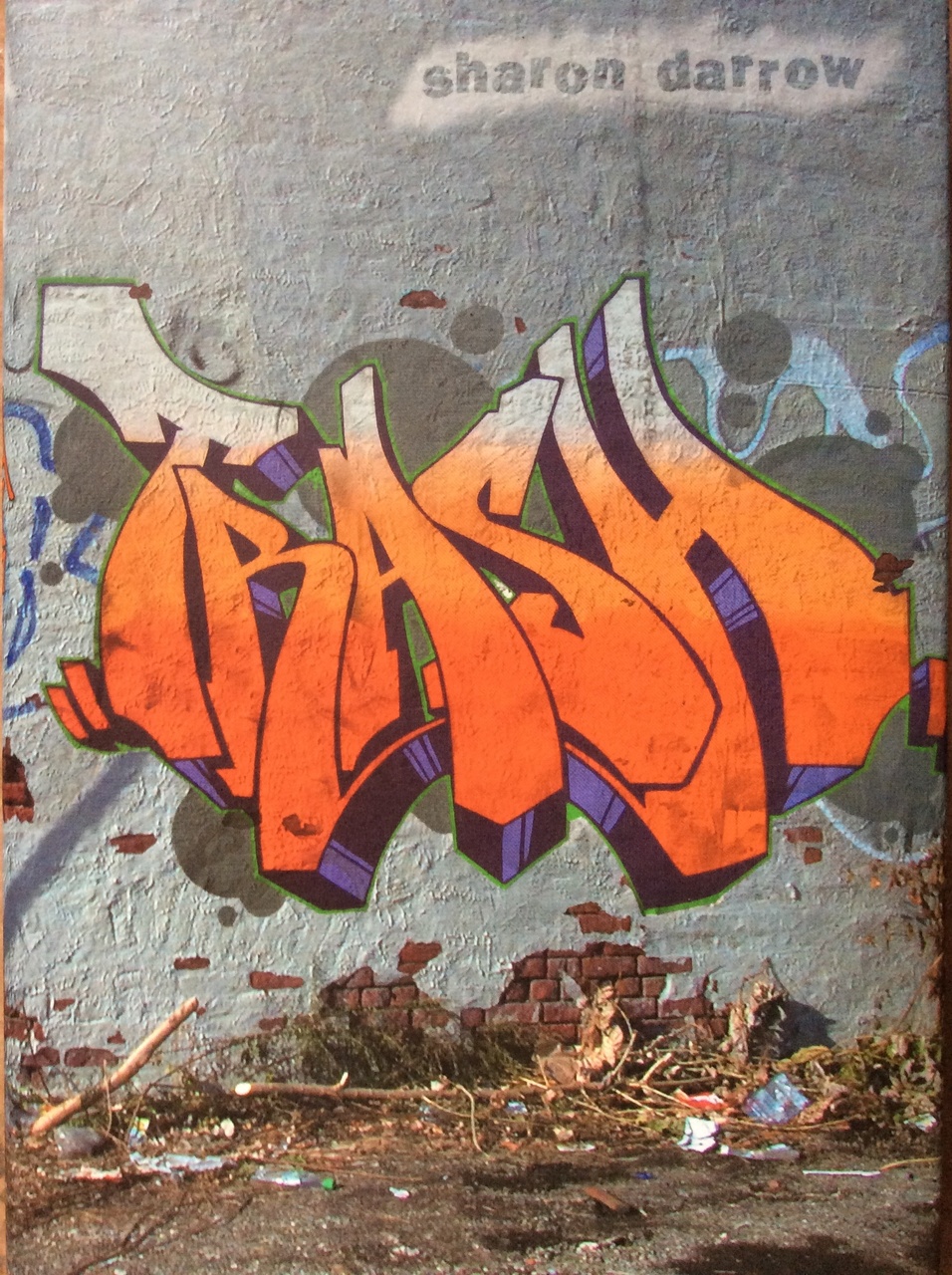 TRASH

For sixteen-year-old Sissy and her brother Boy, trash is a reminder of one too many sorry foster placements they've endured, a way of life they can't wait to escape. Now on the run in search of their big sister Raynell, ironically they are forced to rely on their trash-picking skills for sustenance and shelter.

Reunited at last with Raynell in St. Louis, Boy and Sissy shed their old identities, reinvent themselves as graffiti artists, and splash their new names on city bridges and walls. But one night's expedition goes horribly wrong, and Sissy looks again to trash, this time as the beginning of something artful and beautiful.

Two teen siblings run from foster life -- and find new expression as graffiti artists -- in a stark but hopeful poetic novel.

Young-adult novel
12 yrs and up
Grade 7 and up
Junior Library Guild selection
ALA Quick Pick for Reluctant YA Readers
Finalist, 2007 Oklahoma Book Award
"Darrow articulates, in first-person verse, 16-year-old Sissy's searing coming-of-age story. Amid gritty free verse, Darrow interweaves beautifully crafted forms such as the villanelle, sestina and pantoum, whose intricate patterns suit Sissy's mournful voice."--Publishers Weekly
"Sissy's poignant first-person narrative blends staccato verses with free-flowing prose. Readers will appreciate the characters' search for identity and efforts to find beauty in places not obvious. ...(H)ope through art and self-expression on gritty urban streets."--School Library Journal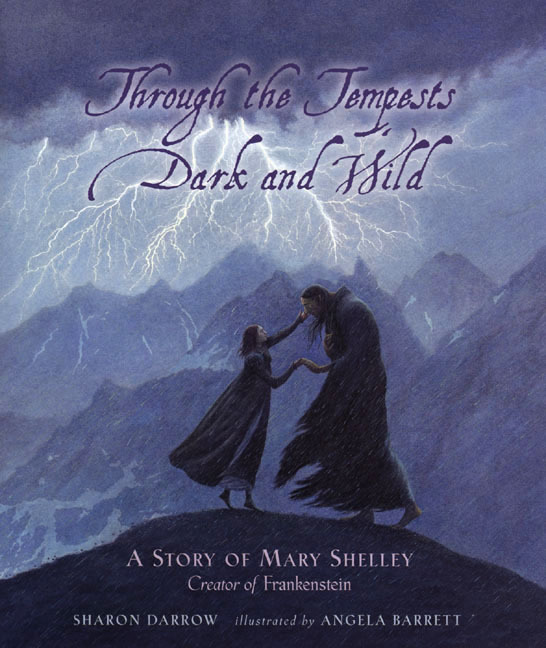 THROUGH THE TEMPESTS DARK AND WILD: A STORY OF MARY SHELLEY, CREATOR OF FRANKENSTEIN

Illustrated by Angela Barrett

Long before Mary Shelley published her Gothic masterpiece, Frankenstein, in 1818, at the age of nineteen, she shared fireside ghost tales at the home of family friends in Scotland. It was there that the headstrong girl - orphaned by her mother, spurned by her stepmother, and sent away by her father - spent two of her happiest teenage years. The brooding Scottish landscape and warm family atmosphere so influenced the author's life and art that some believe her famous novel took root there.

To illuminate this period in Mary Shelley's life, Sharon Darrow skillfully spins fiction from fact. Her words are masterfully matched by Angela Barrett's exquisite, atmospheric, authentically detailed illustrations. The result is a rich tapestry of stories within stories - those told, those written, and more extraordinary, those lived.

Haunting and deeply moving - a beautifully illustrated, fictionalized account of a formative time in the life of the teenage girl who wrote our most enduring horror story.

Ages 8-12
Junior Library Guild
"A vivid fictionalised account of the early life of Mary Shelley.... Simple, poignant language brings to life the tragic and romantic circumstances which formed her creativity and radicalism, and beautiful illustrations help the words onjure the Gothic atmosphere of her life. Sharon Darrow has managed to include a huge amount of factual information--yet we always feel we are reading a story. And this is a story about stories, showing vividly how writers' lives, emotions and struggles affect their own writing."--The Guardian (London)
"Suffused with firelight and shadow, death and loss, life and hope...."--Riverbank Review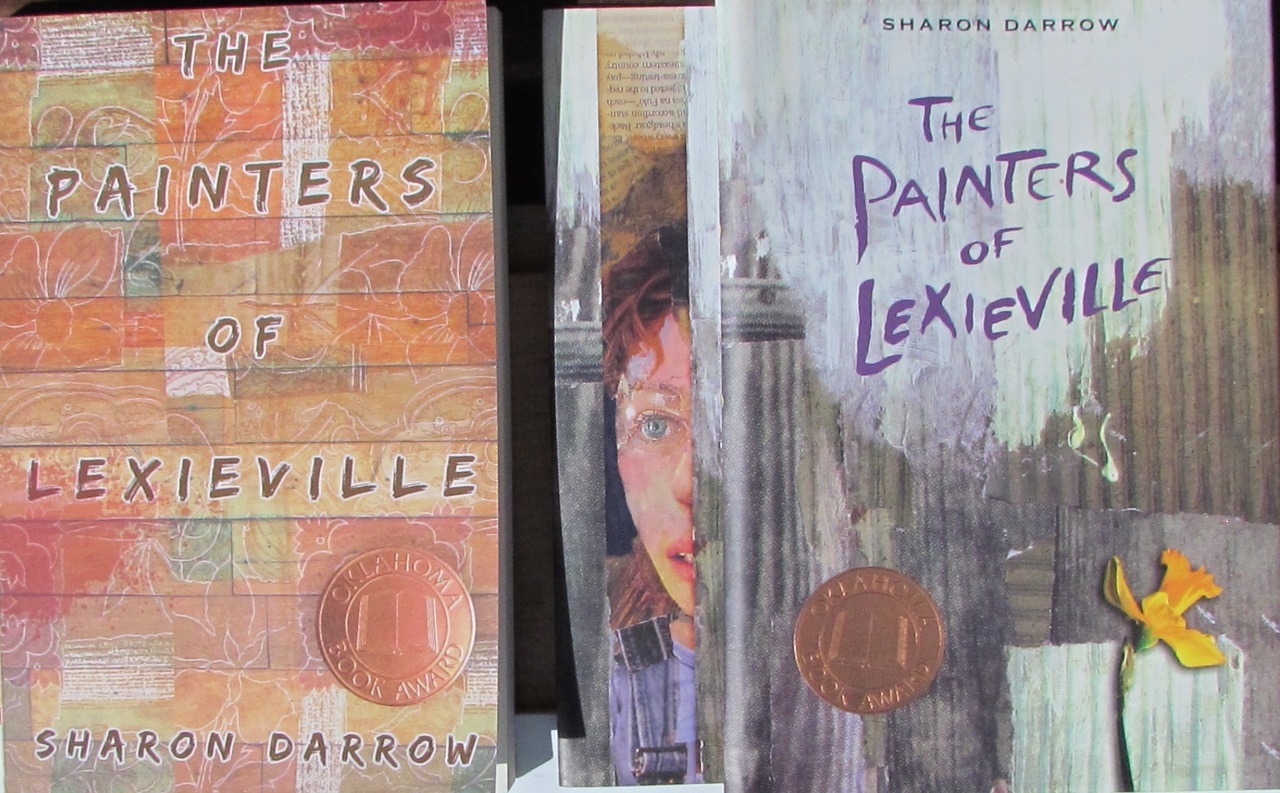 Pudding Hill Press, 2018, ISBN: 978-0-9986878-1-0 (Paperback)

Candlewick Press, 2003, ISBN: 0-7636-1437-8 (Hardback)

Lexieville, Arkansas, can hardly be called a town - it's just a handful of shotgun houses squatting at the end of a gravel road off the two-lane highway out of Sardis. For many in the Lexie clan, this is the only place they've ever been, the only home they'll ever know. Truly Lexie's dreams of a better life, if she had them once upon a time, have worn threadbare and frail as an ancient quilt. Her devoted but hapless husband, John, long ago accepted his lot in life but hasn't given up hope that their two children, Jobe and Pert, might lead the lives they've only imagined.

But Jobe has already dropped out of high school and looks to be marrying young. Only Pert still harbors a youthful and fierce determination to get out, and get out as fast as she can. She aims to wipe the detested red dust of Lexieville off her feet and put on a new life like a bright, clean, fresh coat of paint. The weight of history is hard to shrug off, however, and seems to grow heavier as Pert moves closer to independence. With little support and no role models to follow, will she have the strength to fend off generations' worth of fatalism, and the confidence to defend her dreams?

Sharon Darrow's harrowing coming-of-age tale, told from the points of view of mother, son, and daughter, is rich with metaphorical significance and - like its small-town heroine - is obstinately, everlastingly hopeful. (Jacket copy)

Young-adult novel
14 yrs and up
Grade 9 and up

KLIATT Editors' Choice-Best of the Year YA Fiction list
2004 Oklahoma Book Award for Young Adult Fiction


"Darrow seems to get it all right: the church services few of us could ever imagine; the family loyalty even if the families are fractured; the ambivalence of the young people about whether to leave their blighted lives behind or stay with the people and lives they know."--KLIATT
"Without pity or cynicism, Darrow brings a hardscrabble existence up close as she exposes the good and the bad of America's welfare system. A harrowing, suspenseful, grudgingly hopeful book that will haunt the reader long after its conclusion."--Booklist
"Darrow weaves a story of hope and demonstrates through the characters' lives and actions the power of love. ...(T)his memorable novel has beautiful imagery and is filled with characters who readers will care about."--School Library Journal
"Pert, Jobe and Truly all narrate; Truly's viewpoint adda a dark, mystical tone that permeates this well-drawn novel."--Publishers Weekly
DK Ink, Dorling Kindersley, 2000, ISBN: 0-7894-2619-6

Illustrated by Kathryn Brown

"Miss Raney reigns triumphant as she grips the reins of her old nag, undaunted by the rain-indeed, the tornado!-which tries in vain to deprive her of a first prize at the County Fair. And therein lies a tale of courage, of never-say-can't, of perseverance that will strike a chord in the heart of every also-ran. Miss Raney simply will have that blue ribbon for her Sooner Biscuits this year!

"Disregard the fact that her first batch burned while she was pumping a nice drink from the well; or that the flour bin was empty and black clouds were rolling in as she clamped on her bonnet and dove onto Old Thunder's back to ride to town for more. Forget that every prize-winning neighbor along the way pointed to the sky and warned her to head home. Concentrate on the swirling, whirling funnel that near to killed Miss Raney and Old Thunder, but that also power-sifted the flour so that her biscuits fairly floated from the oven into willing taster Thunder's hungry mouth.

"And therein lies the surprise ending, not a hint of which you'll get from me. Brown's watercolor pictures are absolutely perfect in capturing the characters and their country village setting. All in all, a real winner of a book." (Judy Chernak)

Ages 3-8
Western Writers of America Storyteller Award
"In this spunky picture book, first-time author Darrow introduces perhaps the most charming pair of tornado-tossed characters since Dorothy and Toto. Darrow stirs just the right amount of action, humor and heart into her rambunctious tale, while a healthy dollop of down-home expressions ('Oh, fiddle-dee-dee'; 'I do indeedy') adds color."--Publishers Weekly (Starred)
"In her first children's book, Sharon Darrow spins this down-home yarn like a seasoned storyteller, bringing Raney and her blue-ribboned quest alive with her spirited prose. The entertaining pace, unpretentious tone, and folksy dialogue make this a natural choice for reading aloud."--Horn Book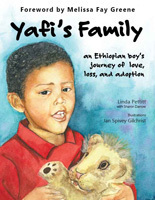 YAFI'S FAMILY: AN ETHIOPIAN BOY'S JOURNEY OF LOVE, LOSS, AND ADOPTION


Ghostwritten for Linda Pettitt; Illustrated by Jan Spivey Gilchrist
Ages 5-7
2011 Skipping Stones Award
2011 Mom's Choice Award


This tender story of a six-year-old Ethiopian boy's adoption and family history is a celebration of the all-encompassing love for each child that birth families and adoptive parents, grandparents, brothers and sisters share. (Mom's Choice Awards)

Filled with tender, vivid illustrations of the many different places and people who filled Yafi's beginning years, "Yafi's Family" projects a powerful message of acceptance that infuses its heart and core. ...is also unique as a first mainstream children's picture book for African/Ethiopian adoption. (Midwest Book Review)

And there is a bonus! Melissa Fay Greene introduces the book with the poignant story of her son Jesse's first glimpse at a photo of his birthmother. Her insightful words about the importance of birth country, birth family, and the path to wholeness are worth the price of Yafi's Family. (Adoptive Families Magazine: Rita Radostitz, a communications director at the University of Oregon)

...a tender tale of the power of family that presents a positive example of how to address the topic of birth parents in a reassuring manner. (Kirkus)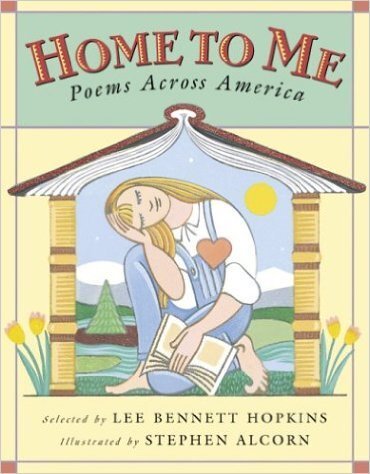 Poem: "First Saturday Morning, Beaumont, Texas"